The iconic Ferrari Enzo'
Enzo Ferrari, this icon among supercars
Officially known as the Enzo Ferrari, this icon among supercars was named after the company's founder and launched back in 2002. It's a rear-wheel drive, mid-engined supercar which harnessed F1 technology for superfast performance and combined it with active aerodynamics and traction control to create the ultimate road car.
Its potent mix of carbon fibre, carbon ceramic brakes and an electrohydraulic shift transmission means the Ferrari Enzo remains a force to be reckoned with even today.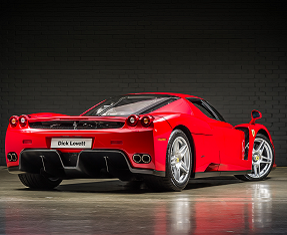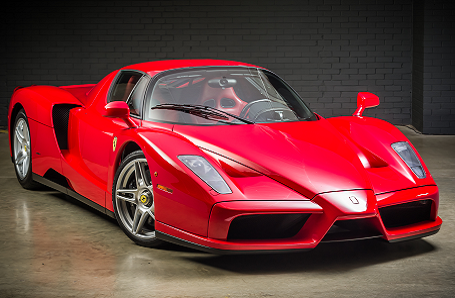 THE ICONIC FERRARI ENZO
If you can dream it, you can do it.
Its 12-cylinder engine propels it from 0-60mph in just 3.1 seconds and 100mph in just 6.6 seconds. It produces 650bhp and 485lb ft of torque and has a top speed of a mere 217mph!
To counter the incredible power and performance, the Ferrari Enzo creates an incredible amount of downforce using underbody flaps and a rear spoiler and rear diffuser.
It was also the last naturally-aspirated, non-electrically assisted supercar produced by Ferrari.
But don't expect too many luxuries on the inside - electric windows and a radio were all sacrificed in favour of minimising weight to give the Ferrari Enzo the edge and the ultimate performance.
Contact our specialist cars team today to find out more about this incredible car.