The Project 20 cars are a clear representation of the fine work an official Classic Centre can carry out on heritage Porsche models.
As part of the celebrations of 70 years of Porsche sports cars, 20 special edition restorations took place with Official Classic Porsche Centres and Porsche Recommended Repairers.
The project, which was commissioned by Porsche Cars GB chose specific cars that span a half century of evolution of the Porsche brand. The 20 cars represent a spread of iconic front-engine, mid-engine and rear-engine sports cars.
Porsche Centre Swindon was fortunate enough to restore six of the Project 20 cars with their Classic Porsche Technicians working hard to ensure an immaculate finish and meticulous attention to detail.
Each of the cars is finished in iconic Liquid Silver Metallic, which is taken from the 918 hyper car, and feature all-black interiors. Underlining the sports car character and tradition, each model has a manual gearbox.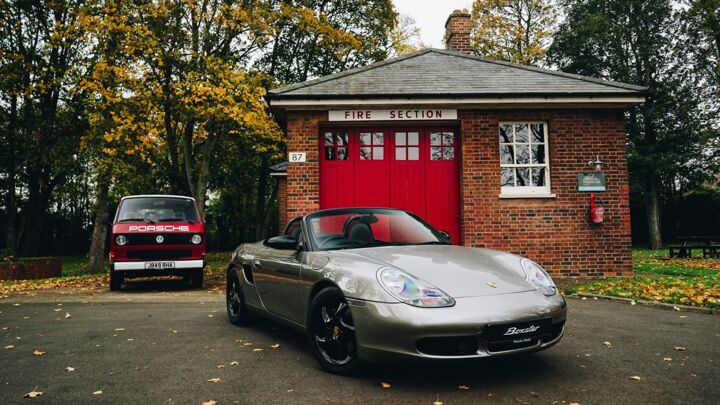 One of the Project 20 Boxster S Porsches was recently on display at the Classic Car Show at the NEC in mid-November. Spectators were interested in the unique model, which as a 2001 Boxster, is now considered a Classic Porsche.
With 84,409 miles on the clock, the high mileage might be a concern for someone looking to run a classic Porsche, but behind the odometer lies a completely reconditioned car.
This car has been the subject of an extensive restoration. Where possible original parts have been re-conditioned to preserve the originality of the car and where necessary replacement Porsche Classic Genuine Parts have been used to ensure performance and longevity.
As well as some standard specification upgrades, this car also features some of the latest Porsche Classic products that preserve the look and feel of your Porsche while providing the latest technology and convenience.
Some of the specification on this Project 20 includes automatic climate control, heated seats and Porsche sound system.
The commemorative plaque in between the seats indicates how special this Classic Boxster S is.
To find out more about the fantastic work our Classic Technicians carry out, please get in touch with us. We will be happy to discuss any restoration work that you are planning to have carried out on your Porsche or advise you on how you can make your Classic Porsche more modern.
If you are searching for a specific Classic, please contact our sales team who will be happy to help with sourcing the Porsche you have been looking for.