With more than 70 percent of all Porsches ever made still on the road, owning a classic Porsche is a dream Porsche Centre Swindon can help turn into a reality.
One of Four Official Porsche Classic Partners in the UK
Porsche Centre Swindon is one of only four Porsche Classic Partners in the UK, and has been since its creation in 1971 - Recognised for its dedicated service to the owners of classic Porsches.
This includes access to more than 52,000 parts for vehicles over ten years old and technicians who are trained to the highest standards at the German sports car maker's own factory in Stuttgart.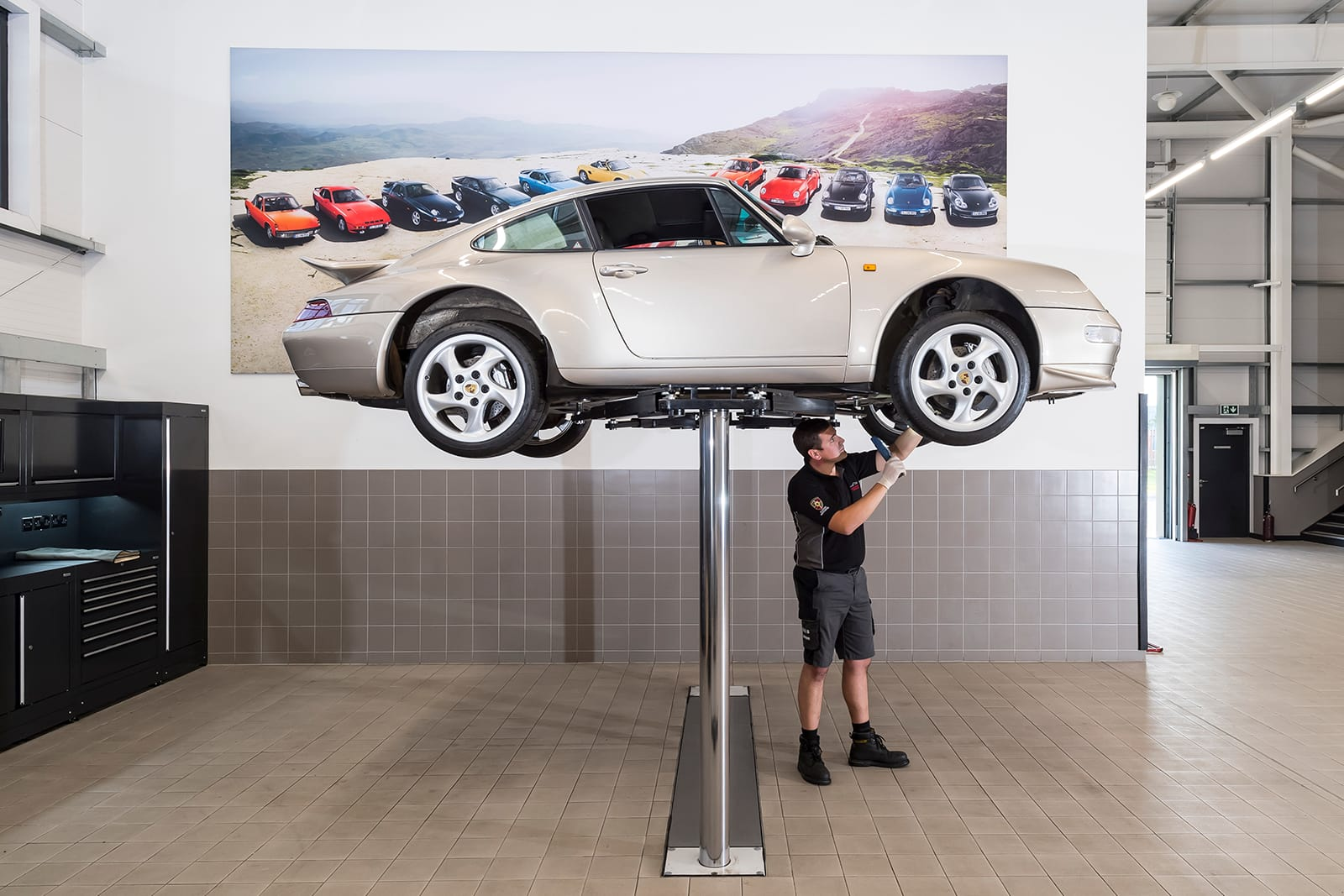 Dedicated Showroom for Classic Porsche Vehicles
Coupled with a dedicated classics team - manager Stephen Brown, with expert support from Kevin Allen and Mark Scholes - plus a dedicated showroom for classic Porsche vehicles, Porsche Centre Swindon is the obvious choice for all enthusiasts who share our love of the German marque.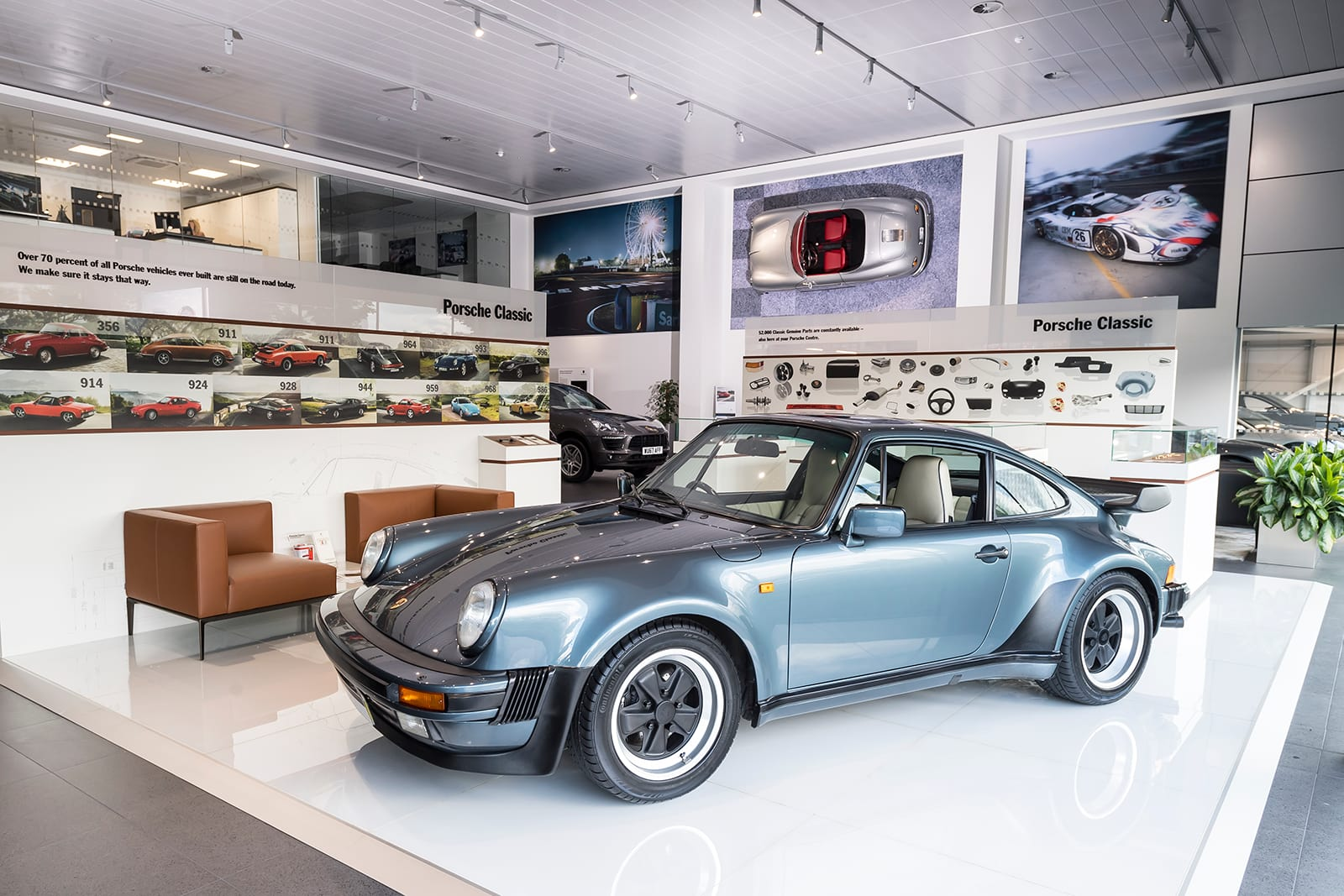 Dick Lovett Porsche Racing History
Dick Lovett's chairman Peter Lovett has his own special connection with Porsche - he made his racing debut in 1976 in Porsche and raced a Carrera RSR and a 935 at Le Mans. He retired from the race circuit in 1986 to concentrate on the Dick Lovett business started by his father in 1959.
And it's no wonder Porsche is held in such high regard among those who know their cars. Precise German engineering, distinctive looks, carefully crafted interiors and exhilarating levels of performance combine to ensure that a Porsche is always a force to be reckoned with.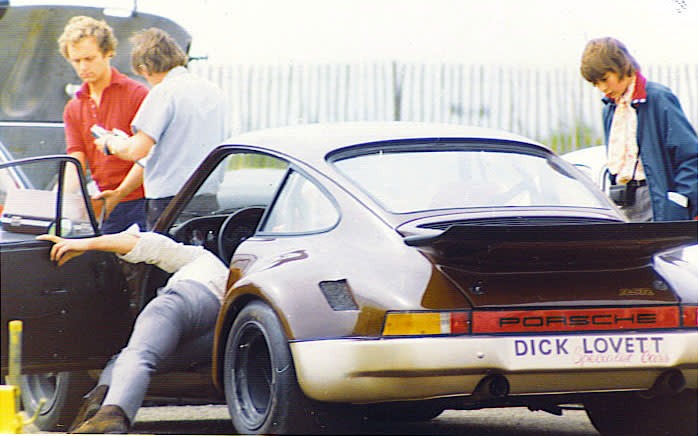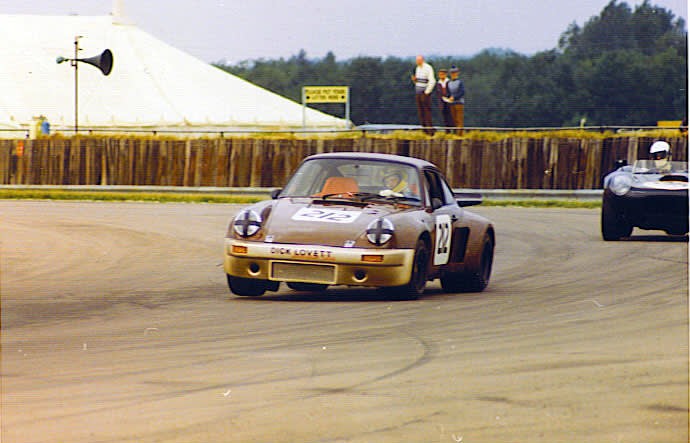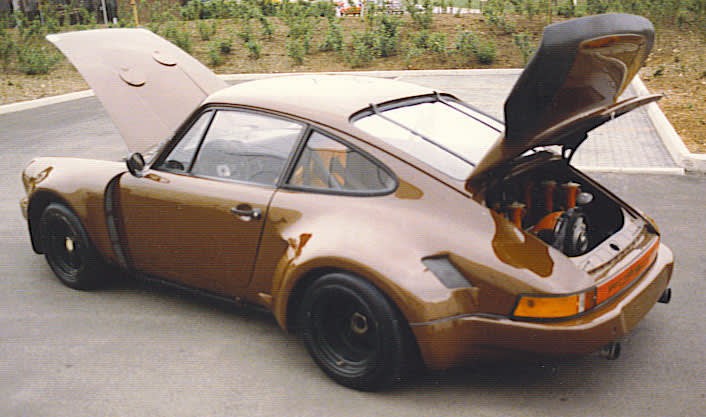 Includes All Porsche Cars Out Of Production For More Than Ten Years
As a Porsche Classic Partner, Porsche Centre Swindon covers all generations of Porsche products which have been out of production for more than ten years; in short, the 356, 914, 959 and 911 up to and including type 996, all four and eight cylinder models, such as the 924, 928, 944 and 968, as well as the Porsche Boxster type 986, and the Carrera GT supercar.
Join The Porsche Classic Register
Owners of classic vehicles are also invited to join the exclusive Porsche Classic Register which aims to bring older Porsches back under the expert wing of the Official Porsche Centre network.
As an Official Porsche Classic Partner, Porsche Centre Swindon offers a dedicated classic oil service using specially-formulated Porsche Classic motor oil and Porsche Classic oil filters.
Anyone having work, or those who have had work carried out in the last 6 months (even if it's just a Classic Oil Service) at Porsche Centre Swindon can join the register. Members receive a welcome pack, including membership card, vehicle sticker and exclusive Porsche Classic keyring.
In addition, there's a 15 percent discount on Porsche Classic parts, four complimentary car wash and vacuums a year, invites to special events, complementary Nitrogen fill for tyres, copies of the twice-yearly ORIGINALE magazine and complimentary Porsche Classic oil top ups with every service.
Our Classic Porsche Cars For Sale
In the showroom right now we currently have three low mileage Classic Porsche that are all immaculately prepared to launch you on your own Porsche Classic journey.
1987 Porsche 911 (930) Turbo
With a full history, this top-of-the-range 1980's 911 was selected from a private collection and has an incredibly low 48,231 miles. Featuring synonymous "Whale tail" rear spoiler to increase downforce and flared wheel arches, painted in stunning Venetian Metallic Blue.
1997 Porsche 911 (993) Turbo
This Speed Yellow Turbo only has 3 previous keepers. The very last of the iconic Air-cooled engine configuration, it's classic history reminds you of the early 60's 911's with a powerful 3.6L 420 bhp more than capable of embarrassing today's modern cars.
1997 Porsche 911 (993) Carrera 4
With tasteful Mirage Metallic paintwork and Genuine Porsche Aerokit, this four-wheel drive 993 with six-speed manual gearbox comes with a 12 month Porsche Warranty and Euro Assist Package, thanks to the build quality and preparation of this 21-year-old car.
Call Porsche Centre Swindon now and arrange a viewing on any of these cars - the Porsche classic of your childhood dreams could soon be sitting on your drive.
If you would like to know more about joining the Porsche Classic Register please come and visit our Porsche Centre Swindon or call 01793 398 525 .