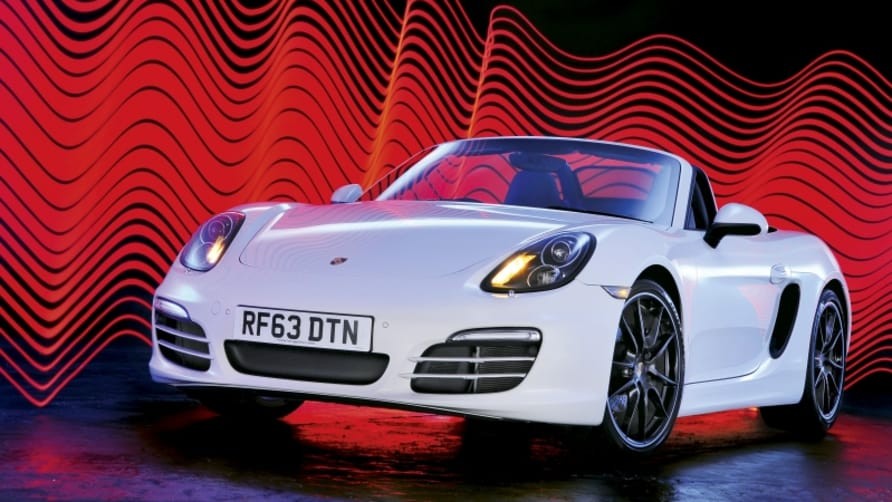 What Car? Has recently awarded the Porsche Boxster, the Car of the Year award in the Best Sports Car category.
Read below to find out what What Car? had to say about the Porsche Boxster
"Is the Porsche 911 twice the car that the Boxster is, as the price suggests? Nope. Is the Ferrari 458 Speciale five times the car that the Boxster is? You could try to argue it, but it isn't.

The crux of the Boxster's appeal is not just that it is reasonably priced, but that it can still thrill, and – even in this base model – feel every bit as prestigious as you'd want a Porsche to feel.

This sporting soft-top can be rambunctious fun, just as it can be a delight to live with, and that's a winning combination in our books.

It would be easy to dismiss the boxster as a poor man's 911. That couldn't be further from the truth.

Although its modest 261bhp is no better than the power of some hot hatches, the entry-level Boxster feels fast enough to thrill without being intimidating. This, matched with the fingertip-responsive handling, makes it perfect for UK roads.

It's a car that makes you want to get up early and seek out a quiet road, just as it is laid back and easy to drive on that wet, wintry commute.

The Boxster gets key niceties, such as a colour touch-screen and part-electric seat adjustment, so all you really need to add is the sat-nav and digital radio package, and the rasping optional sports exhaust. Given the modest list price, even with these extras the boxster is still great value.

You don't even need Porsche's auto PDK gearbox; the slick-shifting manual is easy to use and adds a hands-on, physical element to the already great driving"