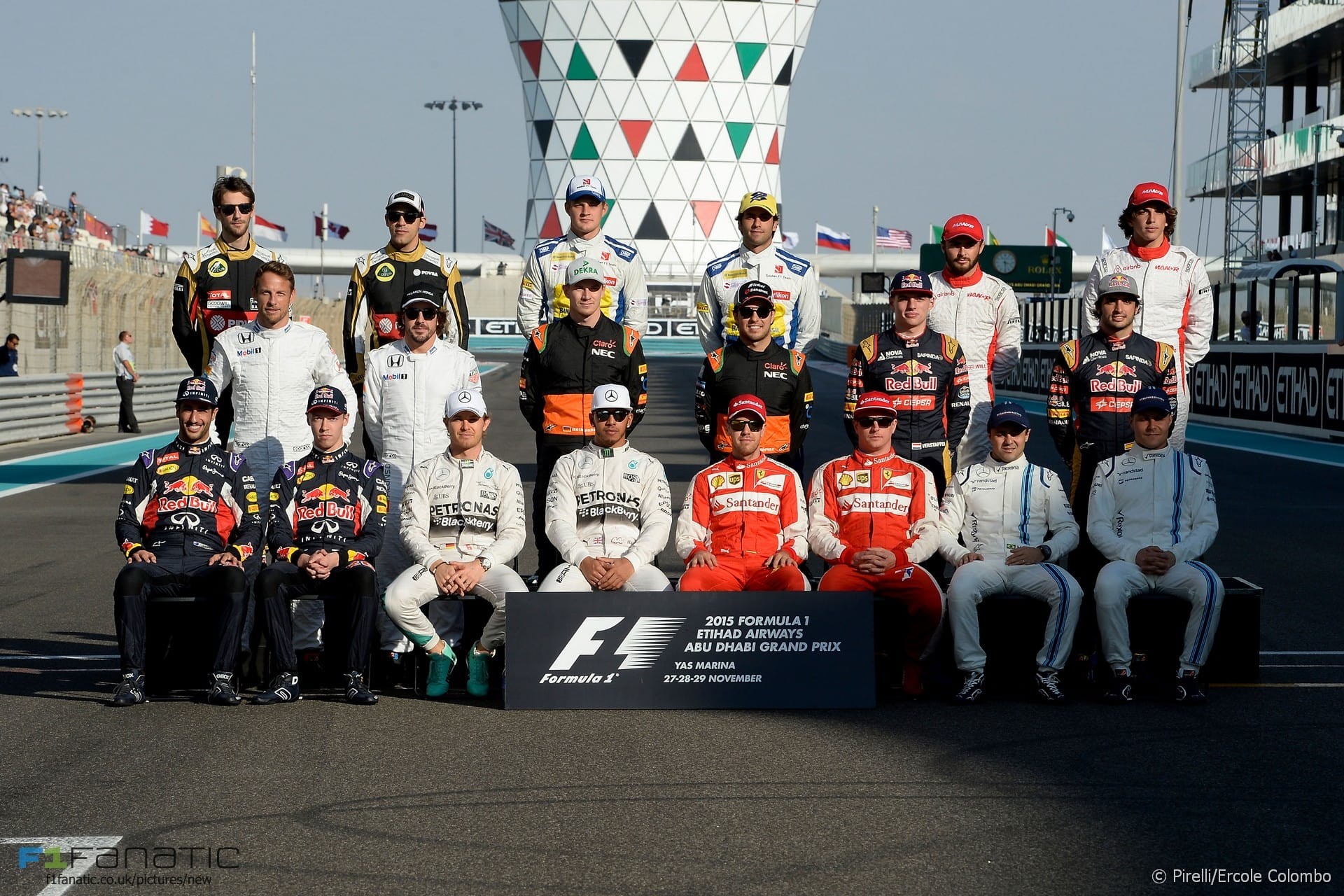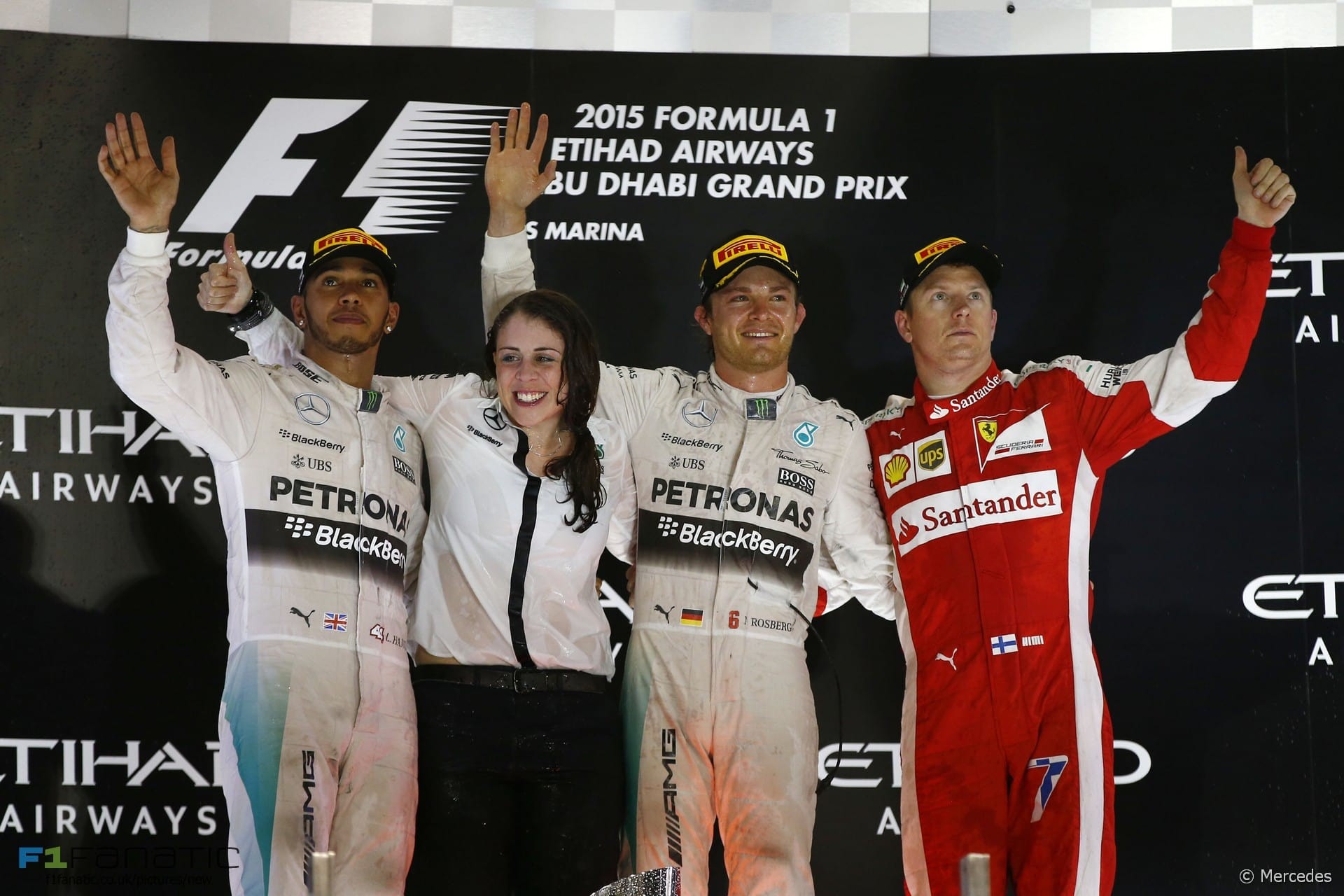 2015 Formula 1 Grand Prix at Abu Dhabi
A Rosberg makes it at hat-trick in Abu Dhabi
Nico Rosberg defeated Mercedes team mate Lewis Hamilton for the third race in succession on Sunday.
Rosberg started well and was in charge of a tactical race from pole position, even after Hamilton tried to extend his second stint so that he would have the advantage of fresher soft-compound tyres in the losing stages.
After stopping for the second and final time on lap 41, Hamilton was 12.5s adrift and quickly reduced that deficit to 6.8s with four laps to run, but then he ran into traffic and Rosberg was able to extend the gap to a comfortable 8.2s.
Kimi Raikkonen drove a strong race for Ferrari to take third and secure fourth in the drivers' world championship ahead of countryman Valtteri Bottas, as Sebastian Vettel came up from 15th on the grid to take fourth for the Scuderia. The German started on soft rubber and made a set of supersofts last from the 39th lap.
Grosjean, like Vettel, had started on softs after getting a five-place grid penalty for a gearbox change, and used a set of supersofts right at the end to jump Toro Rosso's Carlos Sainz and Red Bull's Daniil Kvyat, thus departing the team with two final points which ensured that they stayed ahead of Toro Rosso in the standings.

Fernando Alonso had a horrible race for McLaren; he hit Pastor Maldonado at the first corner and was given a drive-through penalty, but maintained that he had been punted into the Venezuelan's Lotus by Nasr and finished 17th.
Hamilton thus ended his year with 381 points to Rosberg's 322, with Vettel third on 278 and Raikkonen on 150.
Abu Dhabi Grand Prix

First Grand Prix - 2009
Number of Laps - 55
Circuit Length - 5.554KM
Race Distance - 305.355KM
Lap Record - 1:40.279 by Sebastian Vettel (2009)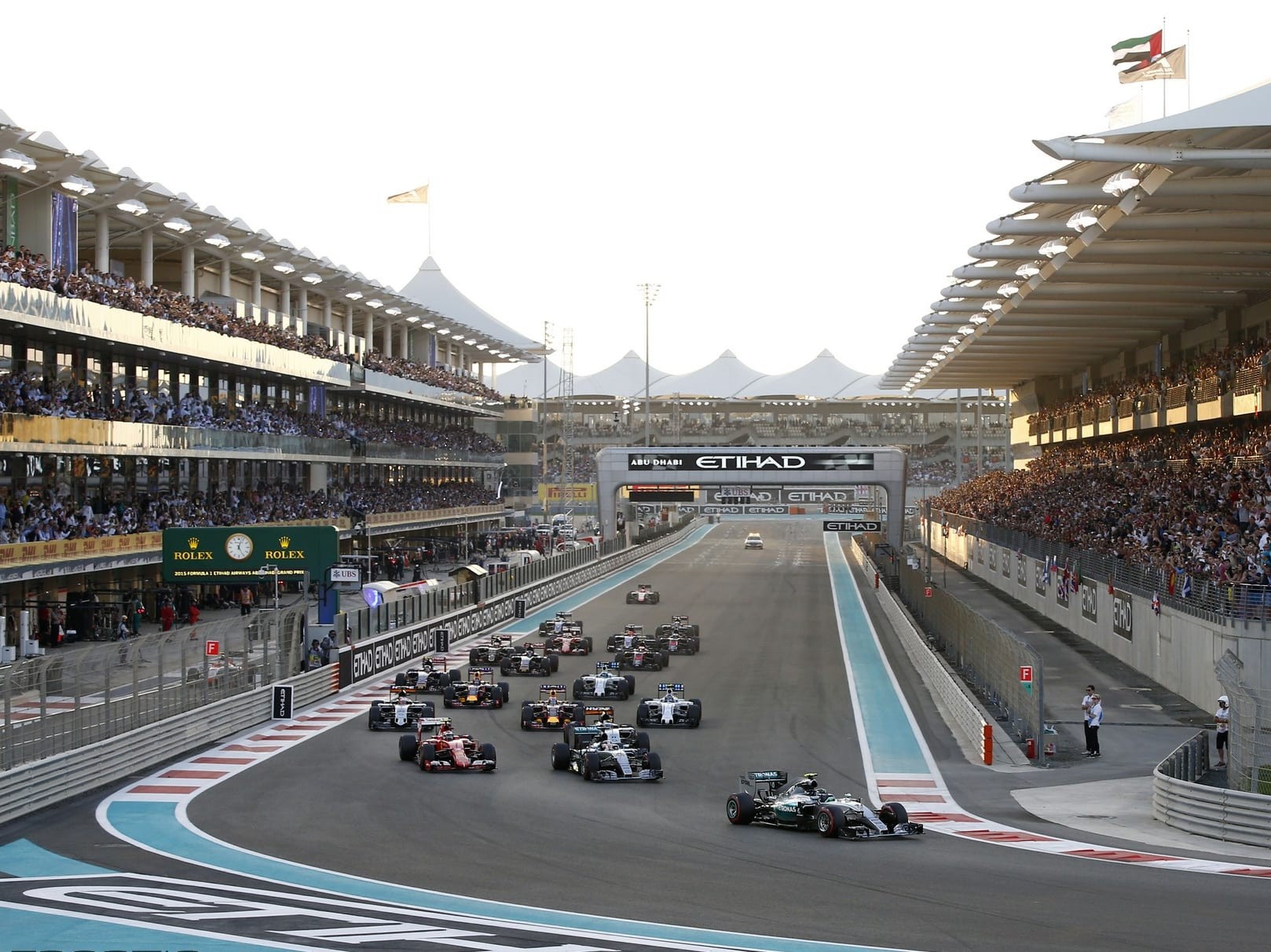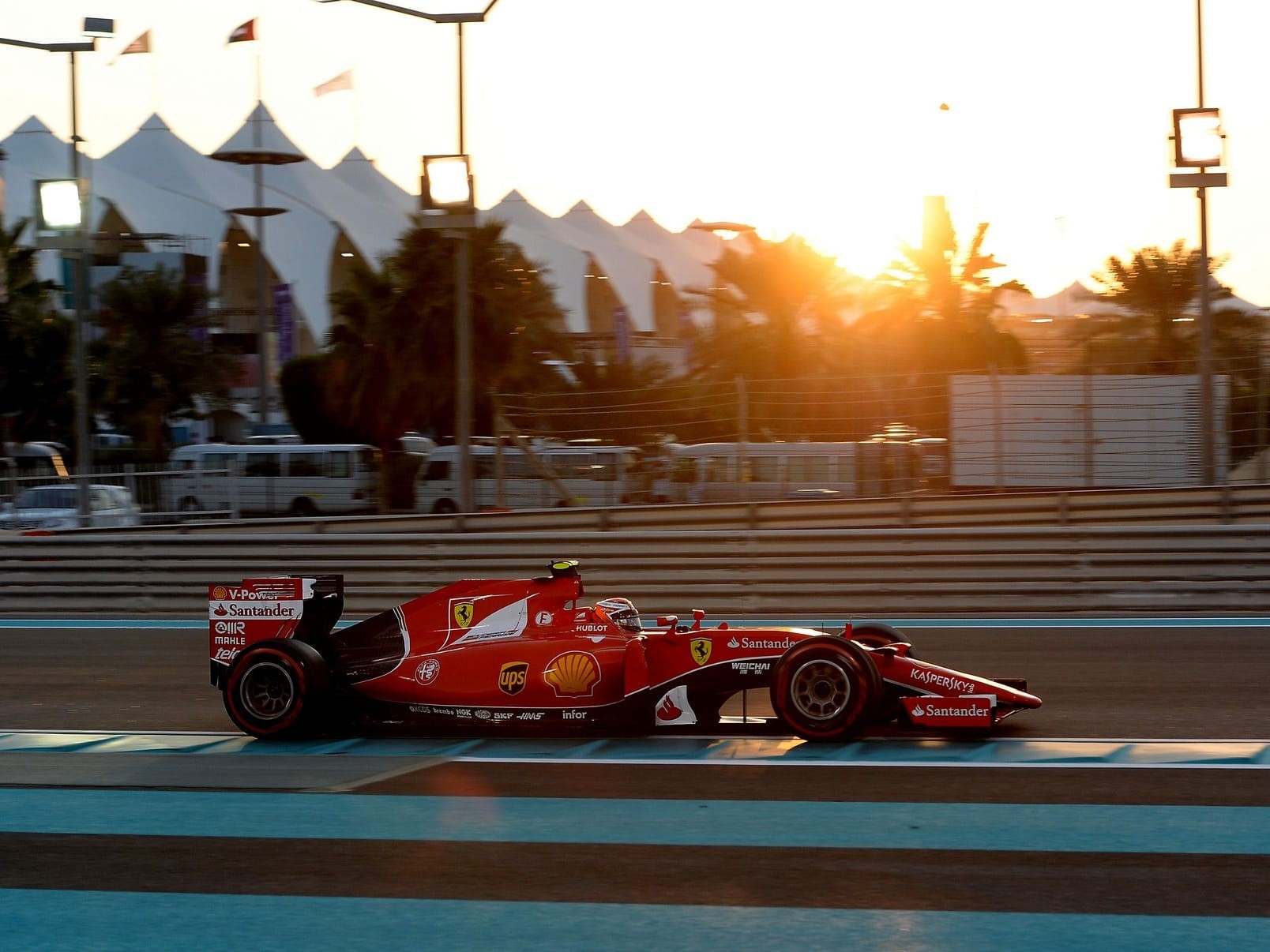 If you would like to find out more about the Ferrari range, please contact Dick Lovett Ferrari in Swindon
Dick Lovett Ferrari Swindon - 01793 615 000
Get social with us









Cookies allow us to deliver and improve our web content and to provide you with a personalised experience.
The way we use your data, as well as how the data is collected is found from within our Privacy Policy and Cookie Policy. By using this website you agree to our Terms and Conditions
Your data preferences may be changed at any time.