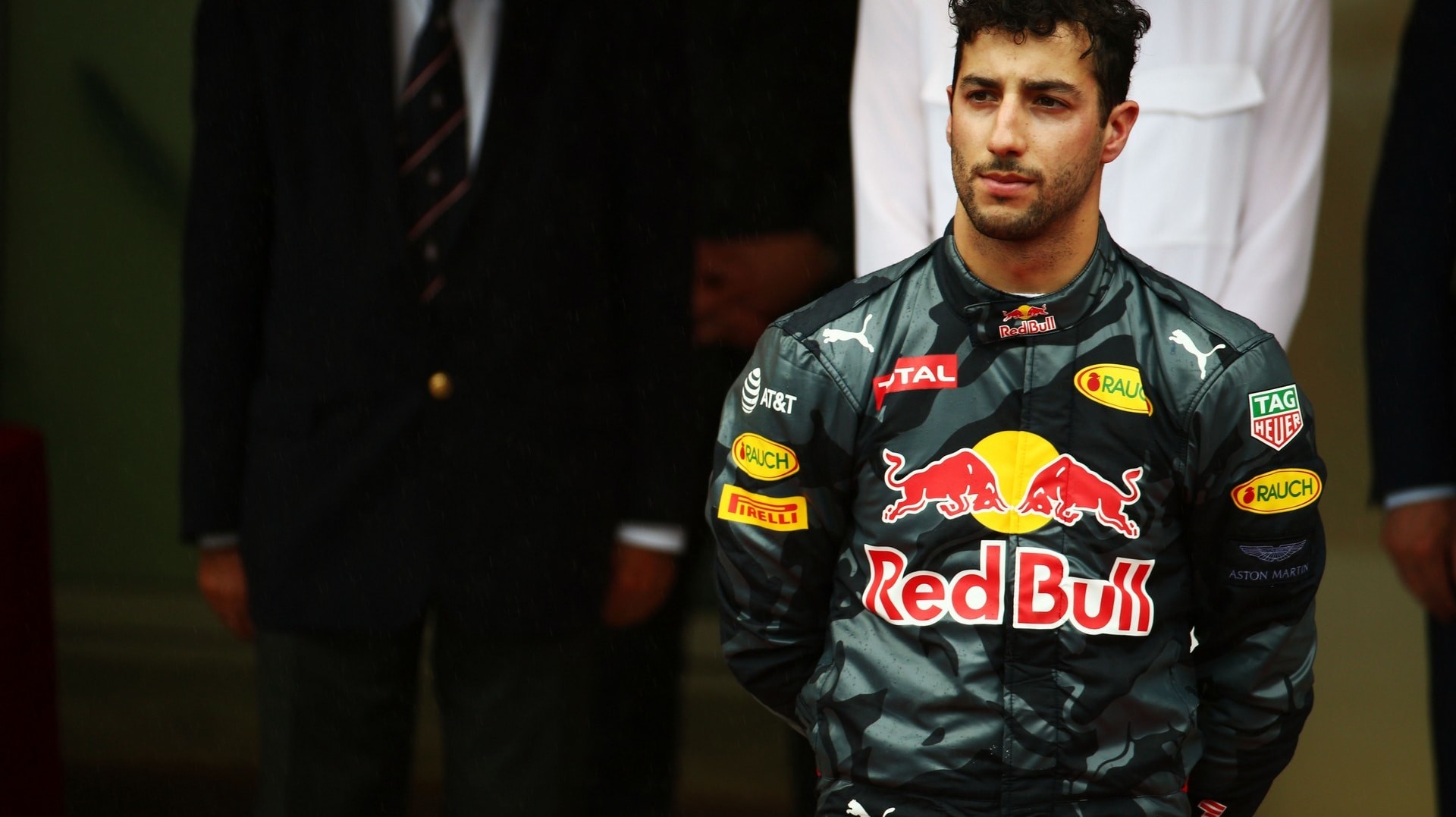 2016 Formula 1 Grand Prix at Monaco
Ricciardo finishes second at the Monaco Grand Prix.
The Formula 1 Grand Prix de Monaco started behind the safety car in wet conditions, but was run mainly in glorious sunshine with Mercedes' Lewis Hamilton narrowly defeating Red Bull's Daniel Ricciardo after an epic battle around the streets of Monte Carlo.
When the safety car finally pulled in to release the pack seven laps in, it was Ricciardo who stormed away, as Nico Rosberg struggled with suspected glazed brakes and cost Hamilton heaps of time before Mercedes finally instructed Nico Rosberg to let his team mate by.
Hamilton then set off after Ricciardo, but the gap only came down tenth by tenth until the Red Bull driver joined many of his rivals who had already switched from wet Pirelli tyres to intermediates as the rain eased.
Mercedes kept Hamilton out which was a reversal of last year as they gambled on being able to switch straight to slicks as track conditions improved. From the 24th until the 31st lap, Hamilton kept the Australian at bay, before diving in for ultrasoft slicks. Red Bull immediately appeared to have covered that by bringing Ricciardo in for supersofts. Incredibly, however, a communication issue meant the tyres weren't ready. Hamilton thus kept the lead, but the fight was still on.
On the 37th lap Hamilton overshot the chicane after losing time and traction behind a backmarker and Ricciardo got a run on him as they reached the exit, but Hamilton covered that – legally and after that the Red Bull driver never really got close enough to challenge.
The red-banded tyres looked the better bet for the 46 laps that remained after the stops, and it appeared that Red Bull had at least chosen them correctly. But this day all three of Pirelli's compounds had their moments - Hamilton and Ricciardo, plus the soft-shod Sergio Perez in the Force India and Ferrari's Sebastian Vettel who were also fighting tooth and claw for the final podium place, had their turns setting fastest laps. Somehow Hamilton kept his rubber alive as the gap between them ebbed and flowed - yet Ricciardo never gave up.
Ricciardo was uncharacteristically glum, refusing Martin Brundle's podium invitation to discuss his race in detail. Of course it wasn't Hamilton with whom he was angry, though he wasn't impressed with the way his move had been rebuffed - but his own team, he felt had let him down and cost him potential victory for the second race in a row.
Perez was ecstatic with his podium run for Force India, which left Ferrari defeated while further back a tremendous drive by Fernando Alonso gave McLaren a great fifth ahead of Nico Hulkenberg in the second Force India, who snatched sixth place from Rosberg exiting Rascasse on the final lap.
Carlos Sainz was eighth for Toro Rosso, as Jenson Button made it two McLarens in the points again as he fended off Felipe Massa's Williams which took the final top-ten spot.
Max Verstappen drove like a demon for Red Bull and overtook more cars than anyone, before his third crash in two days saw him go off the road approaching Casino Square on the 34th lap.

Finally, the two Saubers collided at Rascasse just after Felipe Nasr had been instructed to let team mate Marcus Ericsson by; both suffered damage which led to their demise and Ericsson picked up a three-place grid drop for the next round after stewards deemed him to blame for the coming-together.
Monaco Grand Prix

First Grand Prix - 1950
Number of Laps - 78
Circuit Length - 3.337KM
Race Distance - 260.286KM
Lap Record - 1.17.939 Lewis Hamilton (2016)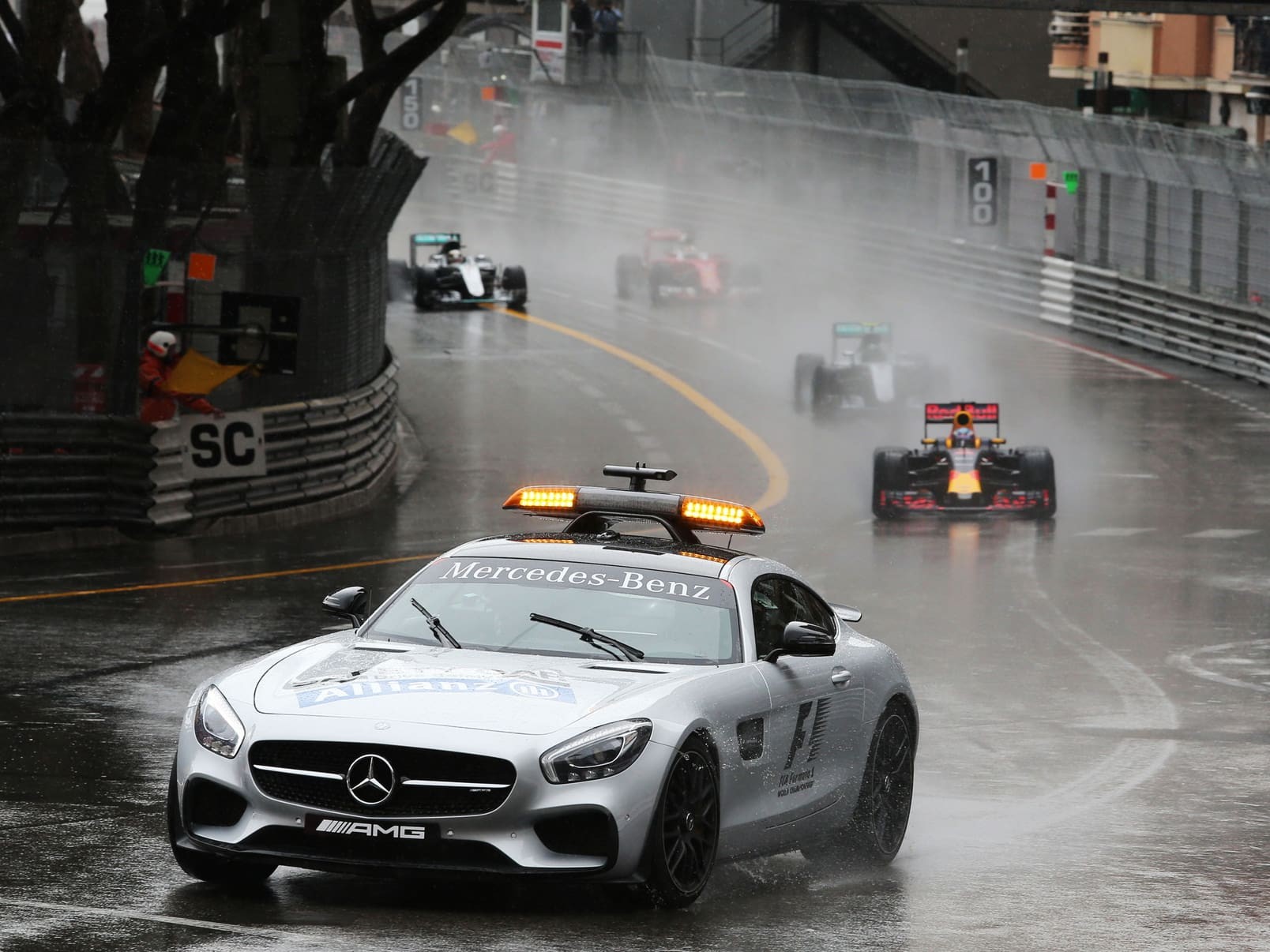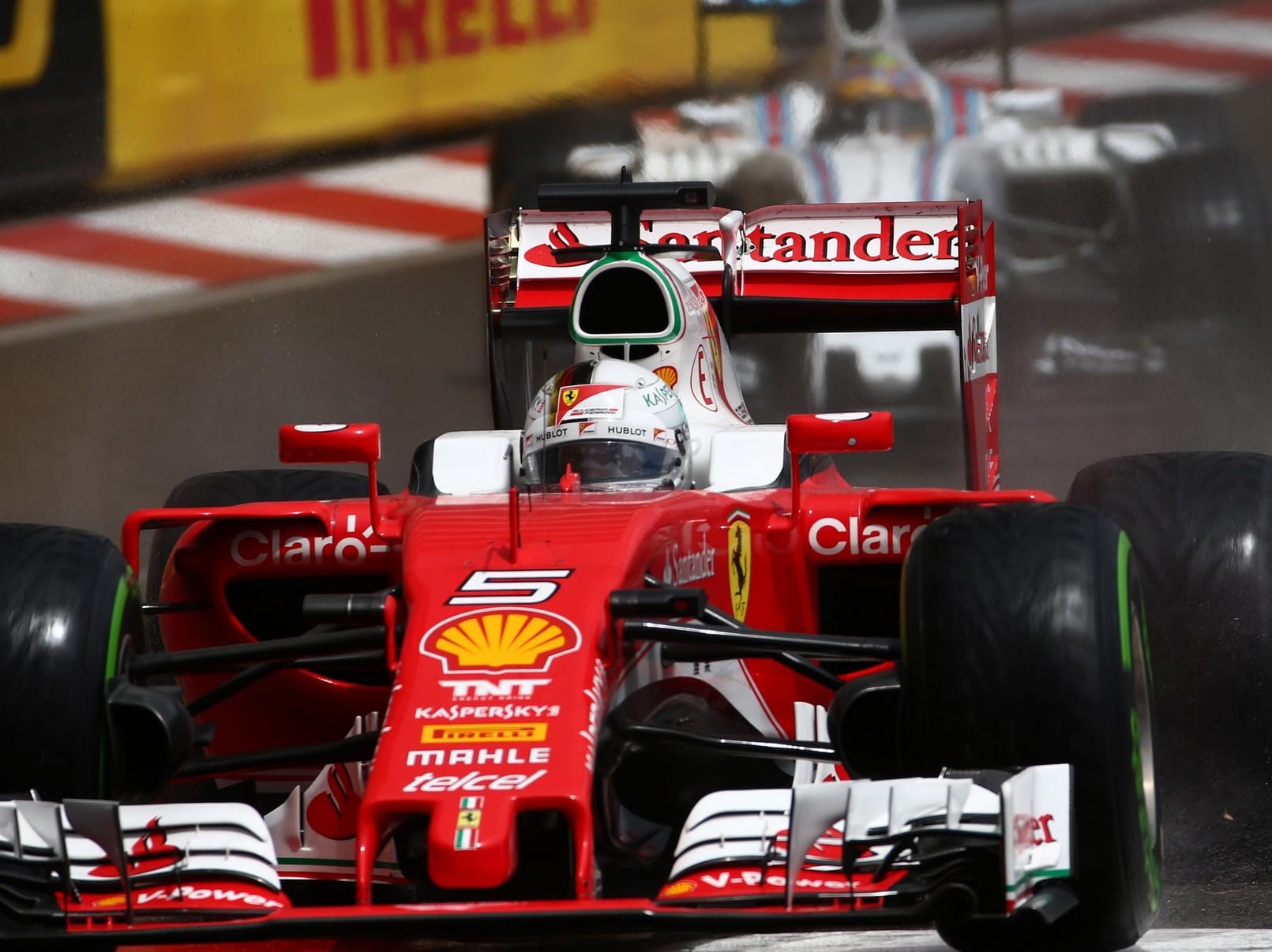 If you would like to find out more about the Ferrari range, please contact Dick Lovett Ferrari in Swindon
Dick Lovett Ferrari Swindon - 01793 615 000
Get social with us








Cookies allow us to deliver and improve our web content and to provide you with a personalised experience.
The way we use your data, as well as how the data is collected is found from within our Privacy Policy and Cookie Policy. By using this website you agree to our Terms and Conditions
Your data preferences may be changed at any time.