New Land Rover Discovery Sport For Sale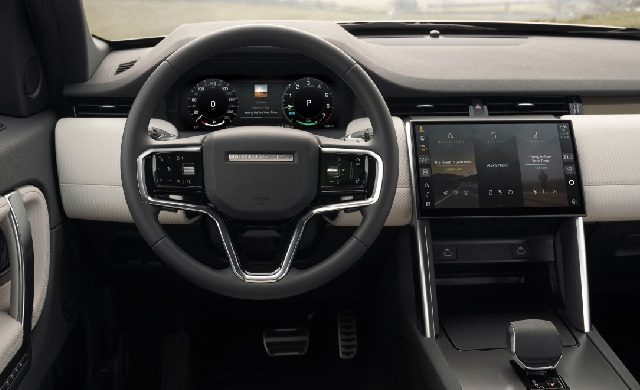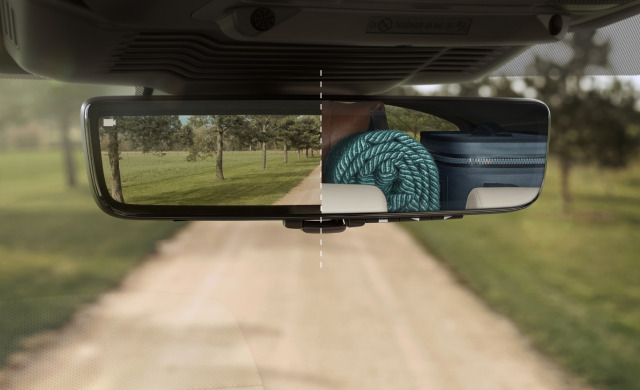 Land Rover Discovery Sport - ClearSight all round vision
The positively futuristic Clearsight technology gives you all round vision regardless of what's in the way. The ClearSight Interior Rear-view Mirror sees past your passengers and luggage, giving you an unobstructed view of the road behind you.
ClearSight Ground View sees through the Discovery Sport's bonnet displaying multiple exterior views as you drive, including the underside of the vehicle and the wheels – perfect for off-roading and negotiating rough terrain.

Land Rover Discovery Sport - Adaptive Dynamics
Optional Adaptive Dynamics provide the optimum balance of ride and control. It does so by monitoring the vehicle's movements at least 1,000 times a second and adjusting the damper settings between soft and firm as your inputs or the road dictate.
This happens virtually instantaneously to minimise body roll, deliver greater control and ensure a composed, flat ride. It even senses off-road conditions and optimises damping accordingly.

Land Rover Discovery Sport - Terrain Response
Terrain Response takes capability to new heights. It optimises the vehicle's engine, transmission, differentials and chassis systems to maximise driveability, comfort and traction no matter what the terrain.
Just select the mode that suits the conditions: General Driving, Grass/Gravel/Snow, Mud/Ruts and Sand. The vehicle always delivers a confident, assured drive.


Land Rover Discovery Sport
From: £31,905.00