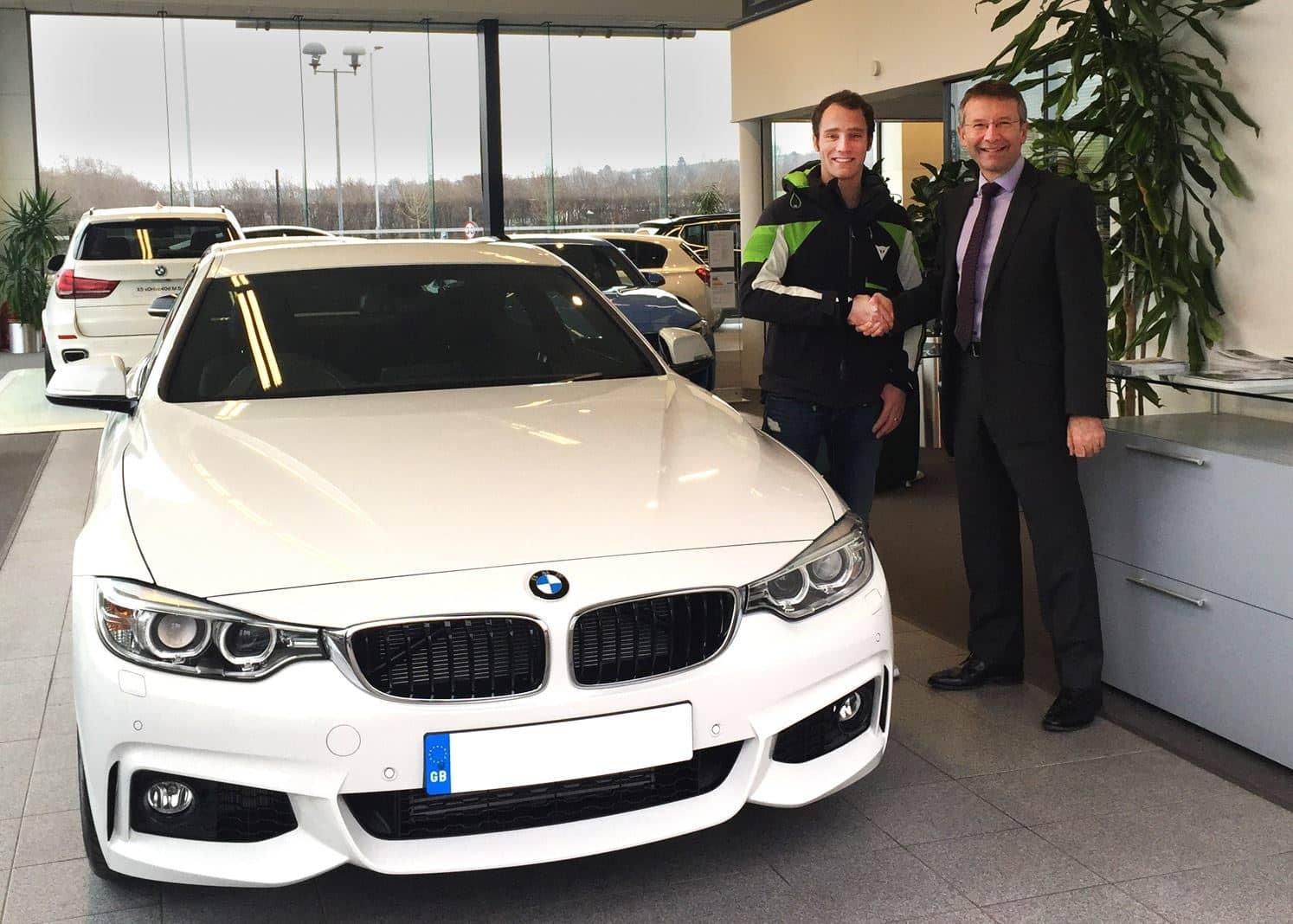 On Monday 16th February, our Dick Lovett BMW Swindon dealership welcomed a very special guest to collect their new car.

That special guest was none other than Tommy Bridewell, Tyco BMW Racing BSB Rider for the 2015 season. Tommy was in collecting his brand new BMW 435i M Sport Coupe from Steve Faulkner, our Head of Business at BMW Swindon.

Steve, being an avid motorcycle racing fan himself (and a fellow BMW motorcycle rider - albeit not quite as fast as Tommy...), was delighted to have his dealership selected to handover Tommy's new car.
Whilst we're generally only interested in bikes in this news section, Tommy's new car is worthy of mention. The BMW 435i M Sport is powered by a twin-turbo, straight-six engine developing 306hp which can deliver 0-62mph in just 5.1 seconds. Obviously not as quick as Tommy's bike for the 2015 season, but not bad for four wheels!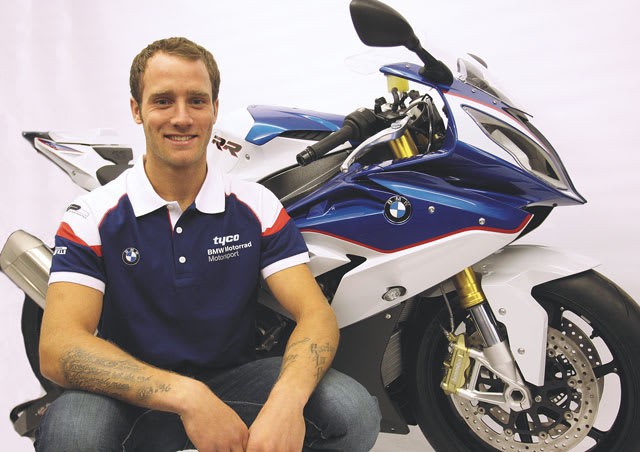 When we tweeted the above picture from @dicklovett, Tommy replied saying:

"@dicklovett @BMW_UK thanks guys it's an amazing car! Absolutely love it! TB46"

We hope Tommy and the Tyco BMW Racing Team have a great 2015 season on the new BMW S 1000 RR. We just can't wait for it to get started!

To keep up-to-date with their progress through the season, please visit these News & Events pages. We'll make sure we've got all the action covered.