OFF TO WALES FOR A VERY SPECIAL ROADSHOW
Aston Martin Bristol became Aston Martin Wales for a two-day roadshow featuring the very best cars from the Aston Martin stable when some of the most stunning British supercars in the world roared into Hensol Castle, near Cardiff.
The latest Aston Martin Vantage Coupe 4.0 V8 Twin Turbo took centre stage in its distinctive Viridian Green livery and visitors were invited to take it for a spin and experience the power for themselves.
The new Aston Martin Vantage was unveiled at the end of last year and Aston Martin Bristol took delivery of its latest demonstrator model just days before taking it to the Aston Martin Wales event.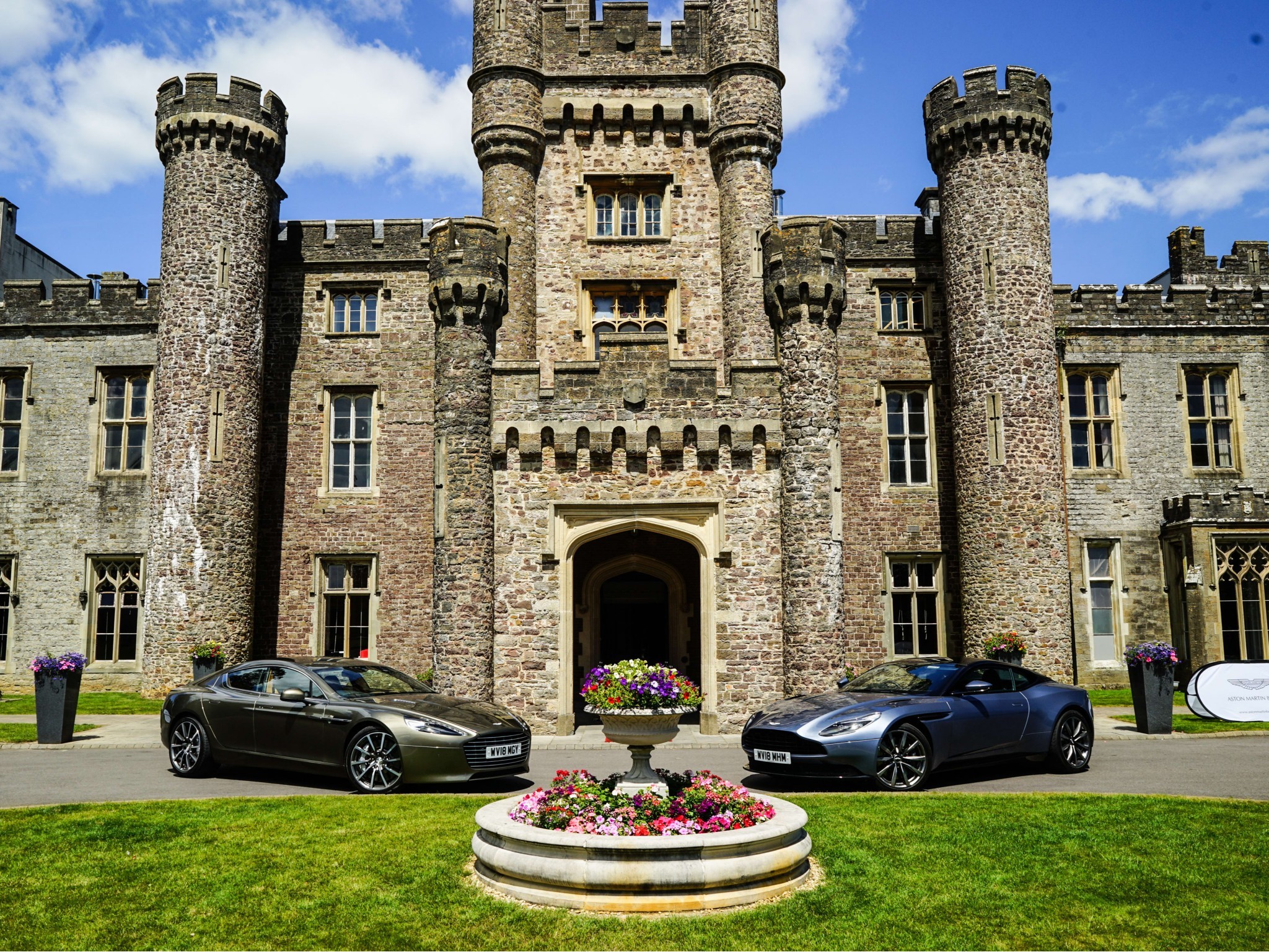 A CHANCE TO EXPERIENCE THE VOLANTE AND VANTAGE
With an eight-speed ZF gearbox, the new Aston Martin Vantage will sprint from 0-60 in just 3.6 seconds and has a top speed of 195 mph, so more than enough to put a smile on the faces of those lucky enough to drive it.
As well as the Vantage, visitors to the two-day roadshow could also test drive the Aston Martin Rapide S and the Aston Martin DB11 Volante.
Taking the convertible V8 Aston Martin DB11 Volante for a drive certainly helped to banish any lingering winter blues. The sun didn't need to be shining as the Aston Martin DB11 Volante had full heated leather seats. It also took just 16 seconds to lower the roof at a touch of a button!
BRINGING TOGETHER EXCITEMENT AND EXPERIENCE
Aaron Allnutt, Dealer Principal at Aston Martin Bristol, said: "We were delighted to meet so many customers and it was fantastic to be able to show them the latest Aston Martin line-up.
"We had professional drivers from Aston Martin Lagonda with us to make sure everyone could get the full Aston Martin experience, as well as meeting our team from Aston Martin Bristol."
Although the cars were the main attraction, visitors were also given a preview of the Aston Martin parts range and summer accessories.
For More Information on Aston Martin in Wales, Please Get in Touch.