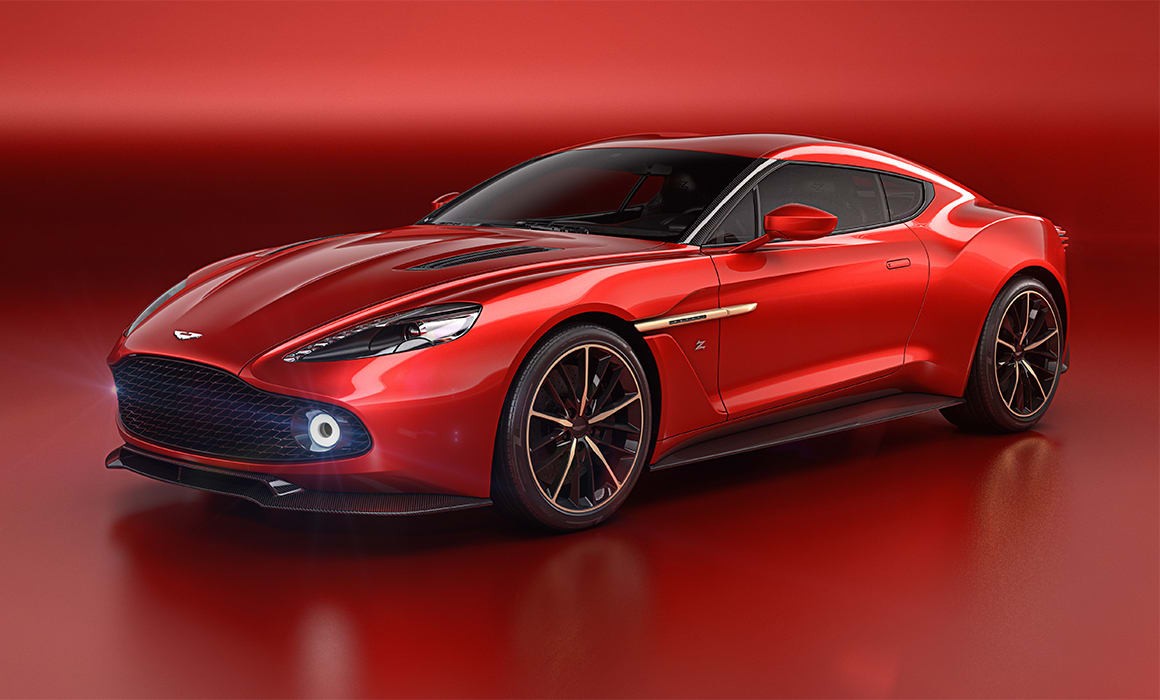 Aston Martin and Zagato, the Italian design-house, are proud to announce the Vanquish Zagato Concept which is the latest creation since their long-standing partnership.
The Vanquish Zagato Concept will make its debut in Italy at the Concorso d'Eleganza Villa d'Este held at Lake Como from 21 – 22 May 2016.
The Vanquish Zagato Concept is the fifth car to emerge from a collaboration that goes back over five decades, pairing Aston Martin's acclaimed sporting, dynamic and material qualities with Zagato's signature design language.
The Vanquish Zagato Concept was designed in collaboration between the Aston Martin Design team led by Marek Reichman and Andrea Zagato and his dedicated design team.
Developed and engineered at Aston Martin's headquarters in Gaydon, the concept features proportions that remain essentially Aston Martin and emphasises a dynamic, forward-looking stance.
The new bodywork is shaped from carbon fibre, with the split lines on the body reduced by the use of large one-piece panels. New lights include round tail light reflectors that evoke the classic rear view of a Zagato design, incorporating the same 'bladed' LED technology as the Aston Martin Vulcan track-only supercar.
Aston Martin Executive Vice President and Chief Creative Officer, Marek Reichman said 'Over the years, we have developed and refined our own design language and we have always gone that little bit further with our special series cars like CC-100, One-77 and Aston Martin Vulcan. The Vanquish Zagato Concept shows how our two companies can come together and push the definition of Aston Martin design.'
Inside, the Vanquish Zagato Concept embodies the fine tradition of Aston Martin craftsmanship, replete with many singular touches. Herringbone carbon fibre is paired with shadow and anodized bronze and aniline leather to give the facia, vents and rotary dials a rich material quality. The Vanquish Zagato Concept is also defined by the unique 'Z' quilt pattern stitch used on the seat and door sections, as well as the celebrated trademark Zagato 'Z' embossed on headrests and stitched into the centre console.