Aston Martin has unveiled their full line up of exciting cars that will be featured in Goodwood's annual Festival of Speed, opening from Thursday 23 rdJune. Visitors to this truly unique and exciting event will be in for a real treat from Aston Martin, who are presenting a celebration of their motoring and motorsport achievements, both past and present.
The Festival of Speed plays host to the debut of the brand new Aston Martin DB11. Aston Martin President and CEO, Dr Andy Palmer will be behind the wheel of the DB11 at Goodwood to demonstrate all 600hp of the in-house designed 5.2-litre twin-turbocharged V12 engine.
Launched at the Geneva Motor Show in March, the DB11 marks a new chapter in the renowned 'DB' bloodline. It is the most powerful and efficient DB model in Aston Martin's history, combining innovative design with the latest technology to create a car that is the most significant new Aston Martin since the introduction of the DB9 in 2003.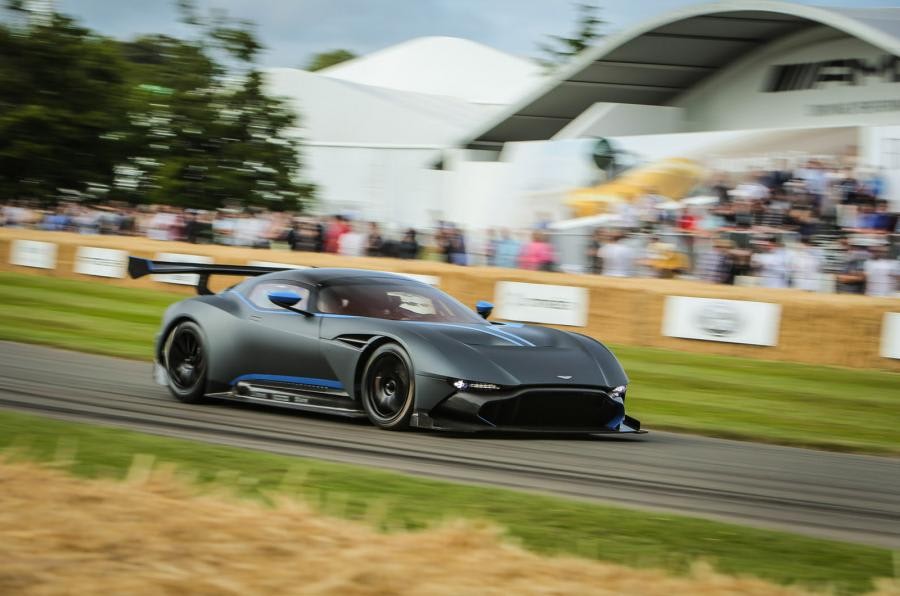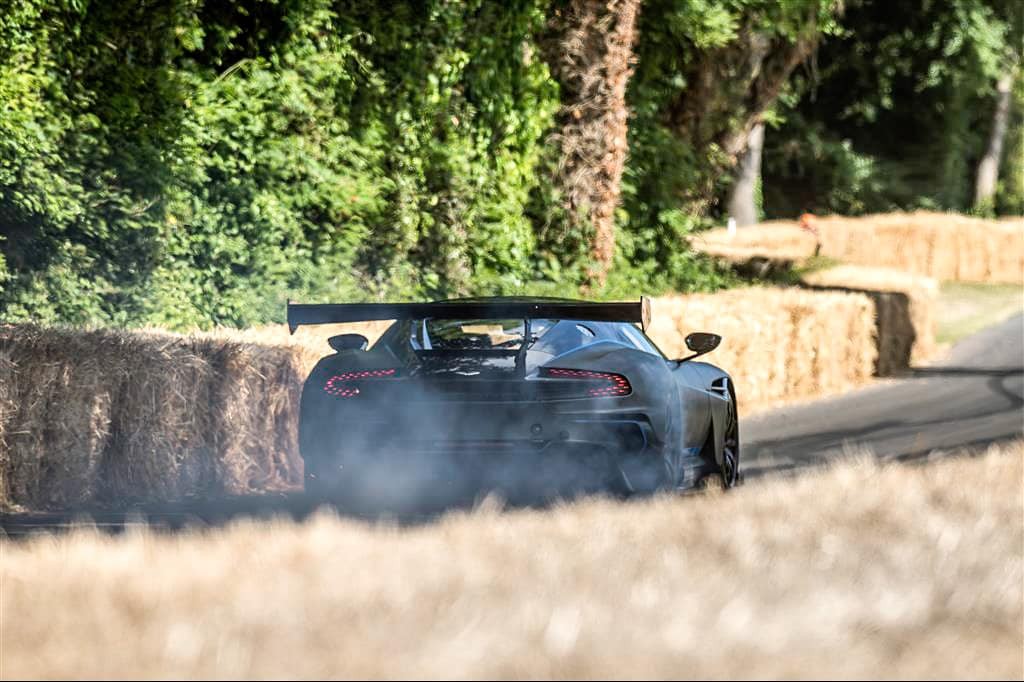 Making a welcome return to the Festival of Speed is the Aston Martin Vulcan, which made its world debut at Goodwood in 2015. Born out of widespread motorsport experience – and using the brand's acknowledged flair for design and engineering ingenuity – a 7.0-litre V12 normally aspirated engine producing an incredible 820bhp, the all-carbon fibre Aston Martin Vulcan delivers truly extreme performance.
The Festival of Speed will also be a celebration of all things Vantage for Aston Martin.
The race-bred Aston Martin Vantage GT8 will take part in the Supercar Shootout up the Goodwood hill on Saturday in the capable hands of Aston Martin Racing Works driver Darren Turner.
The lightest and most powerful V8 Vantage ever, the Vantage GT8's radically moulded carbon fibre bodywork has been shaped by race-bred aerodynamic function. The car is equally at home on the road or on the track so it is expected to feature strongly.
The Aston Martin V12 Vantage S is the marque's offering to the purists and it will be demonstrating its exceptional agility at the Festival of Speed. Offered with a 7-speed manual transmission, featuring a 'dog-leg' first gear, the Vantage S captures Aston Martin's commitment to producing remarkable sports cars.
Aside from the high-speed dynamic attractions at the 23rd Festival of Speed, Aston Martin will also have a strong presence at the event's Moving Motor Show. Staged every summer since 1993, the four day Festival of Speed is the world's largest automotive garden party, set against the spectacular backdrop of Goodwood House in West Sussex.