New Aston Martin DBS Superleggera Concorde Edition For Sale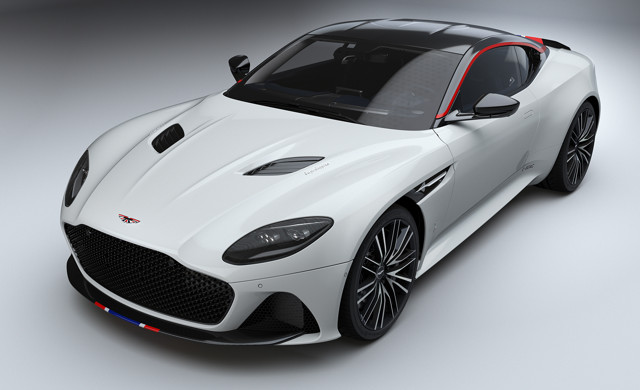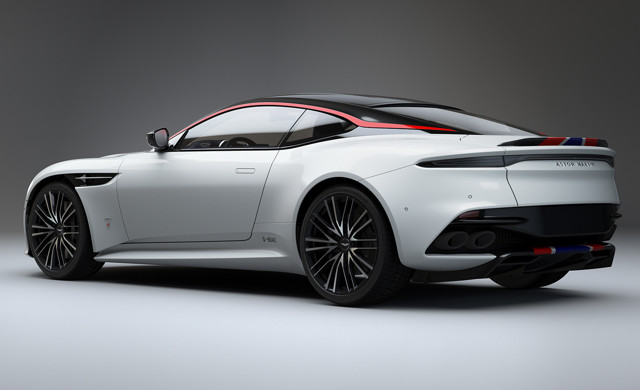 Aston Martin DBS Superleggera Concorde Edition finance deals

Aston Martin DBS Superleggera Concorde Edition deals
Get a personalised finance quote on this Aston Martin DBS Superleggera Concorde Edition today
Give me a quote
Aston Martin DBS Superleggera Concorde Edition - Exclusive Exterior Enhancements
The DBS Superleggera Coupé is fierce, yet beautiful. Lightweight, yet powerfully strong. The soundtrack delivered by the powertrain has become its hallmark, a sensory experience unmatched by its rivals. A nod to Concorde's unforgettable sonic boom.
The exterior of each Concorde Edition will feature a sleek black tinted carbon fibre roof and a bespoke polished and anodised black side strake both bearing a striking Concorde silhouette graphic.
Gloss black tinted 2x2 twill carbon fibre windscreen surround and gloss black 10-spoke forged alloy wheels with diamond-turned finish will seamlessly accentuate the overall aesthetic.
To mark this historic collaboration, each DBS Superleggera Concorde edition will be fitted with an exclusive inspection plaque signed by Aston Martin President & Chief Executive Officer, Dr Andy Palmer and the Chairman of British Airways, Álex Cruz.

Aston Martin DBS Superleggera Concorde Edition - Inspired Interior Enhancements
The luxuriant interior evokes the Concorde cabin. Debossed Concorde logos subtly enhance the Dark Knight leather seats and the tread plates. Look above you, and the embroidered cirrus grey alcantara headliner captures the spirit of Concorde passing through the sound barrier. This stunning motif will be echoed on the rear subwoofer. Lower the sun visor, and the embroidered mach meter will serve as a powerful reminder of Concorde's epic achievements.
Lightweight paddleshifts will be machined from authenticated Concorde metal and etched with the silhouette. Surrounding the speakers on the door inlay will sit an elegant 'around the world' graphic depicting three airborne Concorde in British Airways colours.
Just like its namesake. The Aston Martin DBS Superleggera Concorde Edition has to be seen to be believed and only the lucky few will get to travel in it. Make sure you're one of them.

Other Aston Martin Models


Aston Martin DBS Superleggera Concorde Edition